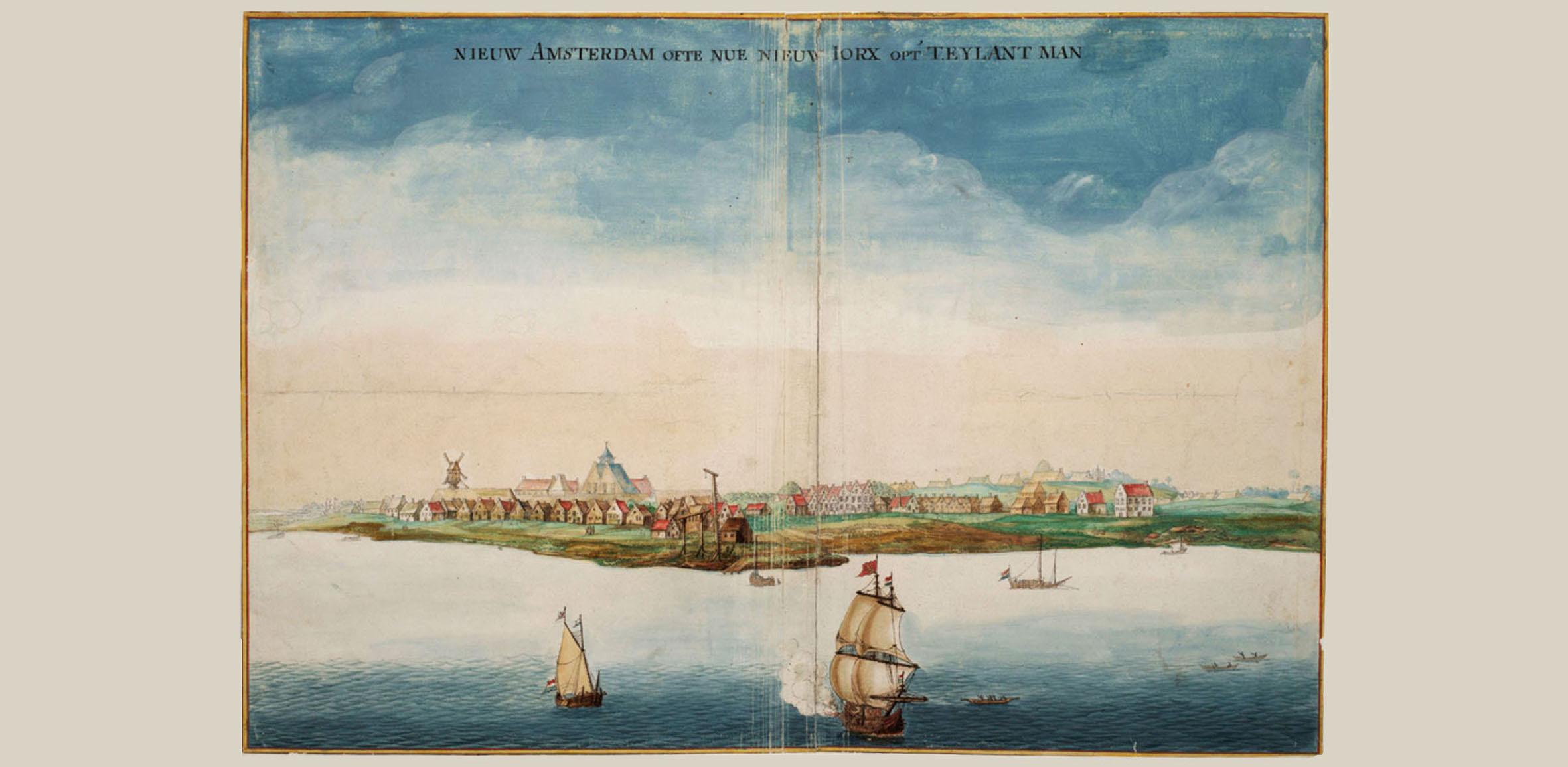 View on New Amsterdam after 1664, map by Johannes Vingboons
United States
Even though the colony of New Netherland only existed for forty years (1624-1664) and many buildings have disappeared over time, there is still a lot of Dutch history and culture to discover in New York and surrounding states. In the city of New York there are street names and the grid of New Amsterdam that are still reminiscent of the Dutch past. In New York state you can find country houses – now mostly (house) museums – church buildings and cemeteries from Dutch descendants. Many American surnames still bear witness to a Dutch or Flemish origin, as do certain words in the American language, such as boss and cookies. In the Hudson Valley, celebrations like 'Pinkster' and 'Sinterklaas' are still celebrated. Heritage that recalls the slavery past of the colony of New Netherland has long been silenced, but it has been receiving increasing attention in both the United States and the Netherlands – and rightfully so.
In the United States, we work with our official partner, the New Amsterdam History Center in New York.

The audio tour project in the US has been financially supported as part of the Dutch Culture USA program of the Consulate General of the Netherlands in New York. We also received grants from the Society of Daughters of Holland Dames and the DutchCulture matching fund.